This one time... 
Stephen Colbert described my 'work' with the phrase "What in sweet photoshop hell is this monstrosity?" Bad photoshopping = success. 
This one time... I made a music video with no more than duct tape, three trash bags, and one brother-in-law.
This one time... I had an idea to get Jonathan Van Ness in the same room with Cynthia Nixon during her run for office. Six weeks later, I produced and directed this fun conversation between the two of them. The video was featured on Billboard and in Out Magazine. 
This one time... 
many years ago, I made a logo for a large shipping, freight and logistics company. Fast-forward to modern times . . . the logo can be seen for a split second in
Better Call Saul, which made everything worth it.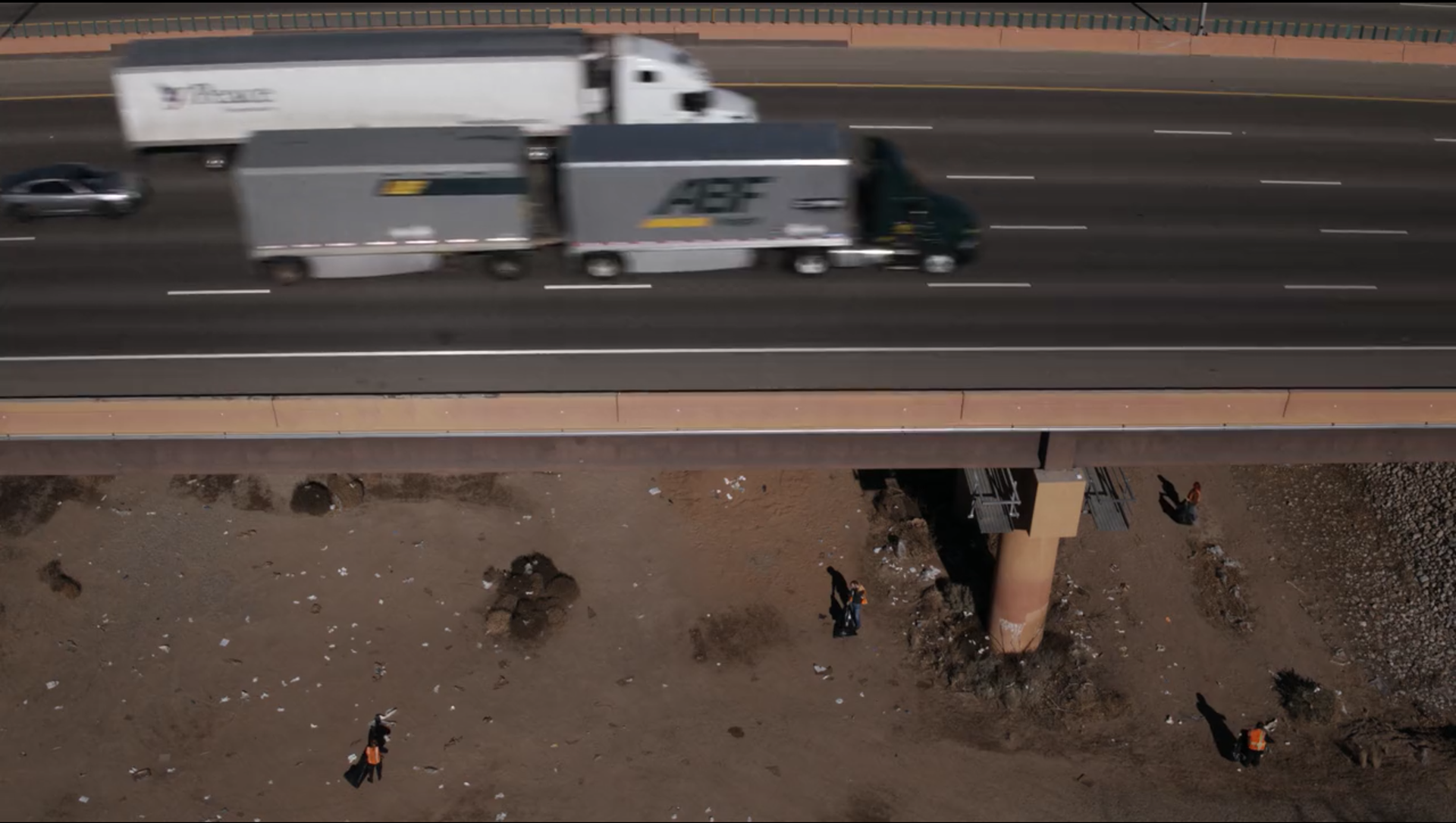 This one time... 
I made a sausage commercial. The idea was simple: Johnsonville sausage comes from a small place with a lot of heart, Johnsonville, Wisconsin. I spent a lot of time in Johnsonville and got to know some of the people in town. We got to honor some of these people by putting them in the ad, and they were extremely proud to be a part of the process. The commercials were directed by Sam Macon, produced by Timm Gable, both of whom are from the area. Additionally, I got to use the music of one of my favorite bands, (also Wisconsin native) Foreign Fields, which I still can't believe I got away with. So cool to wrangle this dream crew together over a heart-felt sausage ad targeted at Canadians. 
This one time... 
When I was filming a commercial with deadmau5, Vanilla Ice came along to hang out. So I snapped a few photos.